Our shop has been continuing loved for generations in Takayama.
Please relish a bowl of special ramen.
The soup of our shop looks darker, but the taste has plain. The soup made with dried bonito fits well with thin and frizzy homemade noodles.
It's simple but pleasant to the taste.
MENU
Ramen
Ramen with slices of roasted pork
Ramen with soy sauce flavored deep-fried Tofu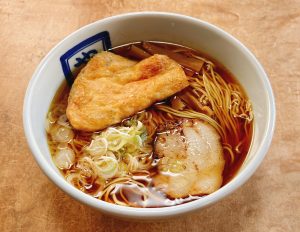 Ramen with two large slices of roasted pork
There are other various menu.
Please ask.
LOCATION
HONTEN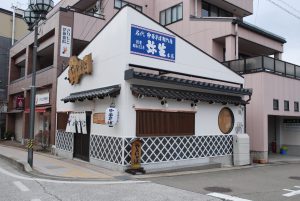 1-1 Nanuka-machi, Takayama-shi, Gifu-pref. (15 minutes walk from Takayama station)
Opening Hours 11:00-15:00
TEL:+81-577-32-2088 FAX:+81-577-35-0356
Regular Holiday: Tuesday
Free Parking: 3 cars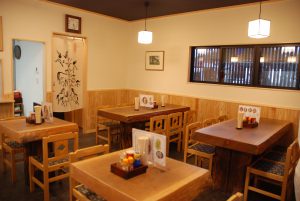 Counter 7  seats
2 tables for 6 people
KADOMISE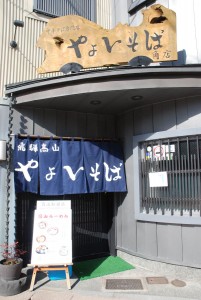 1-43 Nanuka-machi, Takayama-shi, Gifu-pref. (diagonally oposite to HONTEN)
Opening Hours 11:00-18:00 (from December to March)
11:00-19:00 (from April to November)
TEL:+81-577-32-2088 FAX:+81-577-35-0356
Regular Holiday: Tuesday
Free Parking: 3 cars
---